Early-stage teachers and researchers
Published: 22.03.2012
Last edited:

15.03.2013
Who are they?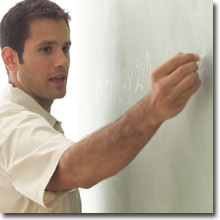 Early-stage teachers are known by different names in different countries and are often defined differently. In some countries they are called "newly-qualified teachers" or "new teachers". In Europe they are commonly called "young teachers". The variation in the names often reveals how the stakeholders in the education system consider the needs of this group: whether they are fresh out of school or whether they have not had prior professional experiences in their teaching career.
For Education International, we have adopted the term "early-stage teachers" to reflect how we think this group should be considered by all education stakeholders. Early-stage teachers are newly-qualified or certified teachers who have completed their required pre-service training and are in their first years of service. In this sense, the term seeks to accommodate all national biases and situations: it is true that many early-stage teachers are young, but we should not forget individuals who come late into the teaching profession and are confronted with the same challenges as their peers who are younger. Also, we do not seek to limit the period of "new-ness" – which could range from one to fifteen years, based on the results of our membership mapping done in 2012.
What are their needs?
According to the data released by UNESCO's Institute of Statistics on World Teachers' Day in 2011, 2 million new teaching positions are needed in order to meet the goal of Universal Primary Education by 2015. Factoring in an attrition rate of 5% per year, the total number of primary teachers needed climbs to 5.4 million.
Yet early-stage teachers continue to leave the profession after their first years. In the United States, there are 150,000 new teachers being trained each year. Yet within the first five years of service, half of them quit.
Such high turnover rate in the profession means that there will not be enough qualified and experienced teachers to take over the job of those who go on retirement. Class sizes will increase and the quality of education will drop. This will drop even further if the school authorities hire unqualified or contract teachers to fill the gap, instead of addressing the issue at its root.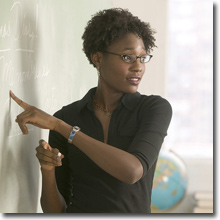 The causes of low retention rate among early-stage teachers differ in different countries. But here are some of the reasons we have found:
Low level of attractiveness of the profession: The status of the teaching profession needs to be raised so as to attract the best and the brightest. It needs to offer adequate remuneration and possibilities for both horizontal and vertical career developments within the school system. Working environment needs to be safe and healthy, providing the necessary resources and support that the teachers need to fulfil their professional duties. Teachers should be consulted on all school and education policies' development, where their opinion and participation should be valued. All these factors contribute to making teaching an attractive profession which encourages teachers to stay in their job.
Insufficient support and assistance: Many early-stage teachers looked for help and did not find any within the immediate working environment. Insufficient pre-service training may account for such needs, but teaching is a profession which one learns on the job. There are moments when early-stage teachers need advice and school authorities should not reprimand or turn down such requests but provide the assistance and counsel that these teachers need.
Insufficient work-life balance: Early-stage teachers are often overwhelmed by the realities of the profession. Teaching is a tough job, and it is becoming increasingly harder when teachers are requested to take on more administrative, managerial or counselling tasks instead of just concentrating on the core duties of their profession, which is to teach. Teachers also often bring their work home, consuming up much of their personal time and this often goes unnoticed or unappreciated by other stakeholders in the education system. Education authorities should ensure a healthy work-life balance for all teachers, bearing in mind the preparatory and analytical processes of each lesson are also work and should be considered so when it comes to the planning of working hours.
Lack of adequate in-service training: Teaching is a continually-evolving profession. With the increasing use of new information and communication technologies in education, new discoveries being made and new events happening every day, teachers need to be encouraged to be proactive in the development of education. As such, teachers should have the opportunity to take part in a wide range of courses to upgrade their knowledge or skills so that they can discover new ways to improve the learning and teaching process in the classroom. This also helps to make the profession exciting and participatory.
Many of the concerns of early-stage teachers are captured in the report "The Experience of New Teachers - Results from TALIS 2008" published by the Organisation for Economic Co-operation and Development (OECD) in early 2012.
How and why do education unions support early-stage teachers?
Education unions in each country organise early-stage teachers differently, because of the way a teacher enters a profession, the way schools are being organised, or simply, the sector of education the union organises.
In general, unions group early-stage teachers into two - pre-service personnel and in-service personnel - who are further divided into two sub-groups each. Pre-service personnel consist of student teachers or teacher trainee. In-service personnel are those who are in their first year (or more) of service, or teachers who are maximum 35 years old.
There are many ways in which education unions offer support to early-stage teachers. Some examples are:
Initiation guide
Periodicals such as magazines and bulletins
Social activities and training courses
Online networking: website, blog, Facebook page and other social networks
Helpline
Mentorship programmes
Assistance in job search
Education unions play an important role in increasing the retention rate of early-stage teachers. This pertains to the long-term sustainability of the education system itself, as well as the quality of education. Notwithstanding this, unions need to attract new members so as to ensure the continuity of teacher unionism. This calls for the meaningful involvement of early-stage teachers in all decision-making processes and the grooming of young union leaders.
What is Education International doing to support early-stage teachers?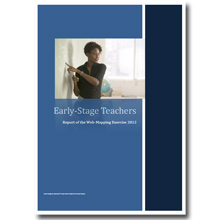 As the global union federation representing all education workers, Education International considers early-stage teachers a crucial element in its work with its member organisations.
In 2011, a Resolution on Organising Student Teachers, Early-Stage Teachers and Researchers was passed at its World Congress in Cape Town. Recognising early-stage teachers as a "key group in determining the future of children and students in education, the future of teacher unions and of the entire teaching profession", the document "recommends that member organisations make it a priority to recruit early-stage teachers and researchers, to identify the issues affecting them, to meet their needs and equip them with knowledge of their rights and train them to assume leadership positions within the trade unions".
In 2012, a mapping exercise is being carried out to collect information about the situation of early-stage teachers and researchers in all countries and union policies and strategies in organising them. A preliminary report and a table were produced in March 2012.
As part of its advocacy work with other international organisations, such as the OECD and UNESCO, EI highlights the needs of early-stage teachers and researchers and submits country examples where the low rate of retention among early-stage teachers corresponds to low PISA results.
Resources
Education unions' resources for early-stage teachers
Education unions' resources for early-stage researchers
Contact us
Do you wish to find out more about EI's work on early-stage teachers and researchers? Please contact Antonia Wulff, Education and Employment Coordinator (antonia.wulff@ei-ie.org, Tel: +32-2 224 06 32)