Iraq: Trade union's ongoing struggle to ensure decent living conditions for educators
published

18 August 2021
updated

3 March 2022
The Kurdistan Teachers' Union (KTU) continues to advocate adequate housing for teachers in the Kurdistan's Iraqi region.
With Kurdistan's Regional Government having stopped distributing residential land to teachers since 2005, 60 % of teachers have not benefited from land and houses.
Teachers deserve to own lands and houses
KTU has reiterated that it fully believes that teachers deserve to have adequate housing places for them and has made active and constant efforts since 2005 to lobby the government and urge the latter to distribute lands and houses to teachers. As a result of these continuous efforts, the union was able to complete three residential projects in Erbil, Sulaymaniyah and Garmyan.
The Erbil project consisted of 1.013 residential units currently inhabited by educators. The 1,950-house strong Sulaymaniyah project is now completed at 95% and already inhabited by teachers.
Concerning the Garmyan project, it consists of 1,590 houses and apartments and 50% of this project have been completed.
Successful KTU project in Garmyan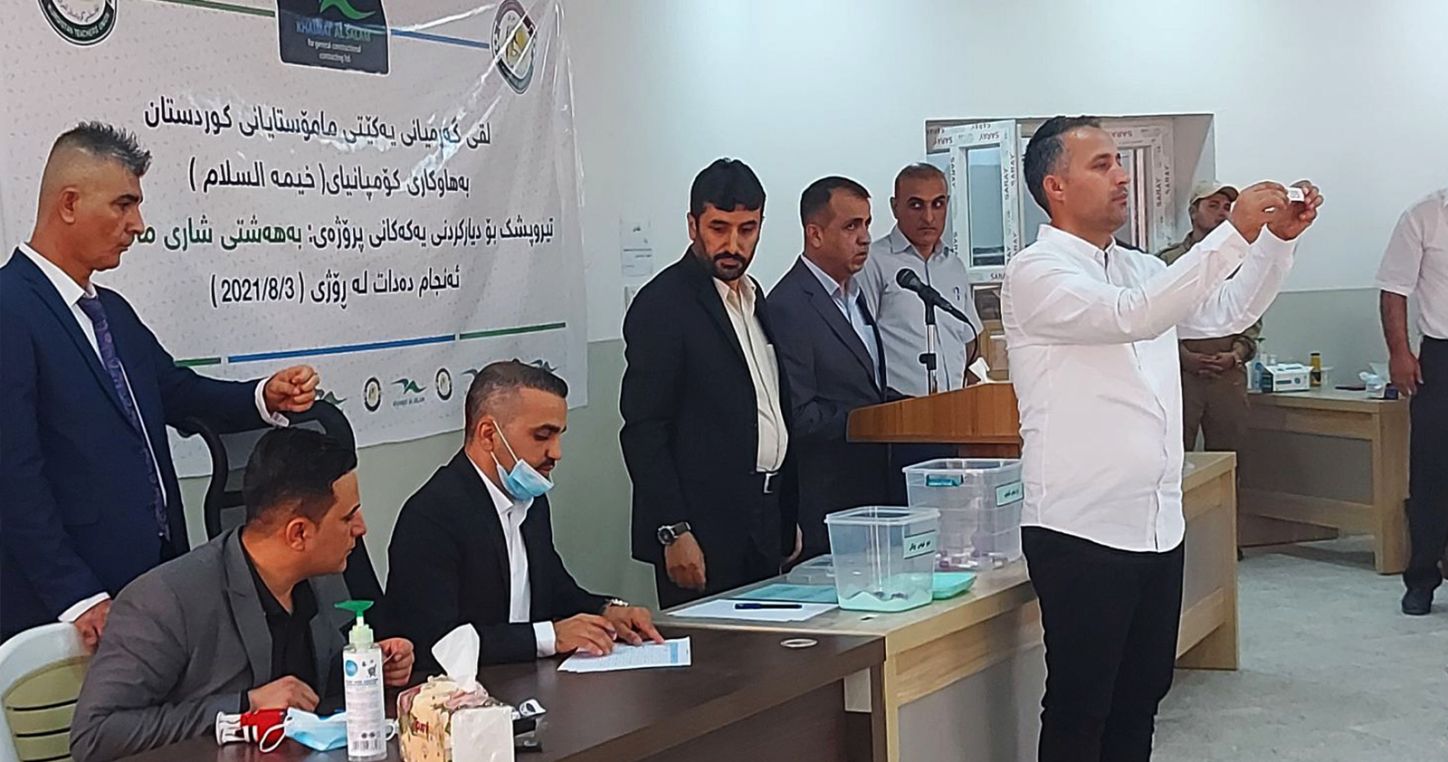 On 3 August, the completed units in the framework of the Garmyan project were distributed to teachers during an official ceremony, in the presence of KTU secretariat members, KTU Garmyan branch members, the deputy official of Garmyan's local governmental administration, the mayor of the Kalar district and representatives of the company building the facility.
He added that this project will not be the last housing project, and that KTU will go on working to establish other residential projects, so larger numbers of teachers can benefit from them.
He also asked the government of Kurdistan to put education and teachers on the priority list of the region's work and programmes "to guarantee a bright and better future for this region".
Other housing projects for teachers to come
Haje also warmly congratulated the teachers who have become the owners of their houses and hoped that others would benefit from housing projects.