Iraq: Education unionists meet parliamentary committee to enhance teaching conditions
published

10 March 2022
updated

11 March 2022
Teachers' rights and ensuring quality education were at the heart of high-level discussions between the Kurdistan Teachers' Union (KTU) and the Committee of Education and Higher Education and Scientific Research at the Parliament of the Iraqi region of Kurdistan.
At the 7 February meeting with the parliamentary committee, the KTU delegation raised key issues, including the bill by the Ministry of Education.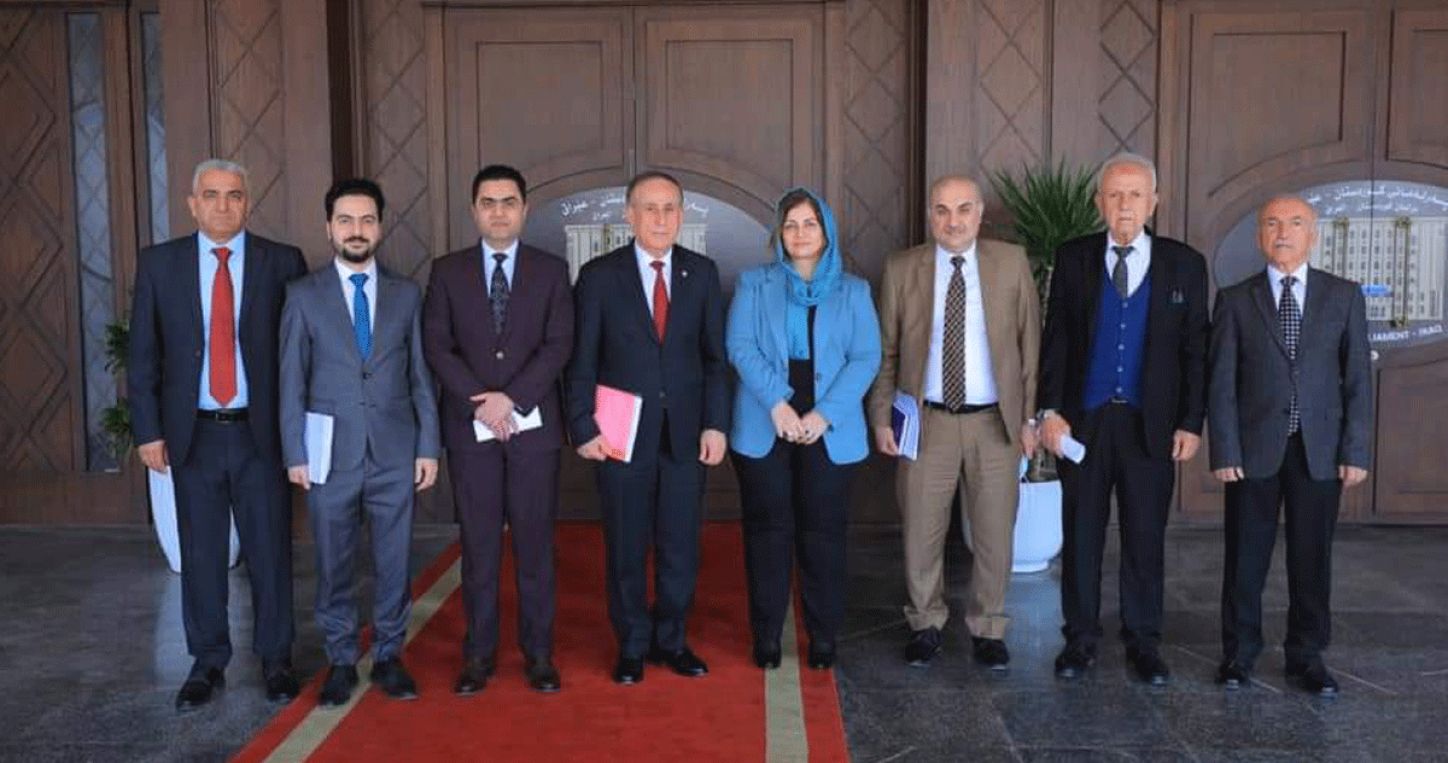 The bill is with the Parliament of Kurdistan and the meeting discussed 31 comments the KTU had made to provide for better implementation of the bill. The committee took the comments into consideration.
Promotion, unpaid leave, temporary teachers
Other issues on the agenda included:
Teachers' promotion: KTU highlighted that teachers' promotion, a legal right for teachers in Kurdistan, has been put on hold since 2015 due to the economic situation and the fight against ISIS terrorists. However, as Kurdistan's economy has improved, the union considers that the government of Kurdistan must respect this legal right of teachers. The committee agreed and demanded that the government of Kurdistan allocates a special budget for this purpose.
Teachers' unpaid leave: All teachers and employees are currently allowed to take unpaid leave as a legal right. However, teachers can only take two years' unpaid leave and the years taken are not considered as part of the service period. KTU demands that unpaid leave be extended and increased to five years for teachers, as is the case with other employees.
Temporary teachers' financial rights: KTU argued that it is necessary to employ new teachers to replace teachers who have retired, died, or taken leave. However, the government of Kurdistan has stopped hiring new teachers since 2014. Now, the number of temporary teachers in Kurdistan stands at 25,000, and their salaries are not fair nor paid regularly. The union insisted that the government should employ temporary teachers permanently or contractually and pay their salaries on time.
Support for union stand
Members of Parliament expressed support for KTU's recommendations and suggestions, union President Abdalwahed M. Haje reported.
The KTU delegation insistd that the Parliament and its Committee of Education and Higher Education and Scientific Research do their best to respect the legal rights of Kurdistan's teachers as soon as possible and to improve the education process at all levels, from pre-primary to higher education.
The parliamentary committee stressed that such meetings should be held regularly to better serve quality education.