Iraq: Teacher union honours 30 teachers and their contribution to society
published

10 February 2022
updated

14 February 2022
The Kurdistan Teachers' Union (KTU) held a celebration on 8 February to honour 30 teachers who have played a vital role in education, literacy, literature, culture, and history in the country.
This event was organised by the KTU Sulaymaniyah Branch and the family of the late teacher, Nuri Ali Ameen, one of the most famous teachers in Kurdistan and Iraq. Ameen wrote over 20 educational books, participated in drafting education programmes, particularly for primary schools, and had many articles on education published in newspapers.
"These teachers have written several useful books and research in the fields of culture, climate, environment, and other fields our society greatly needs," KTU President Abdalwahed M. Haje highlighted in his speech during the celebration.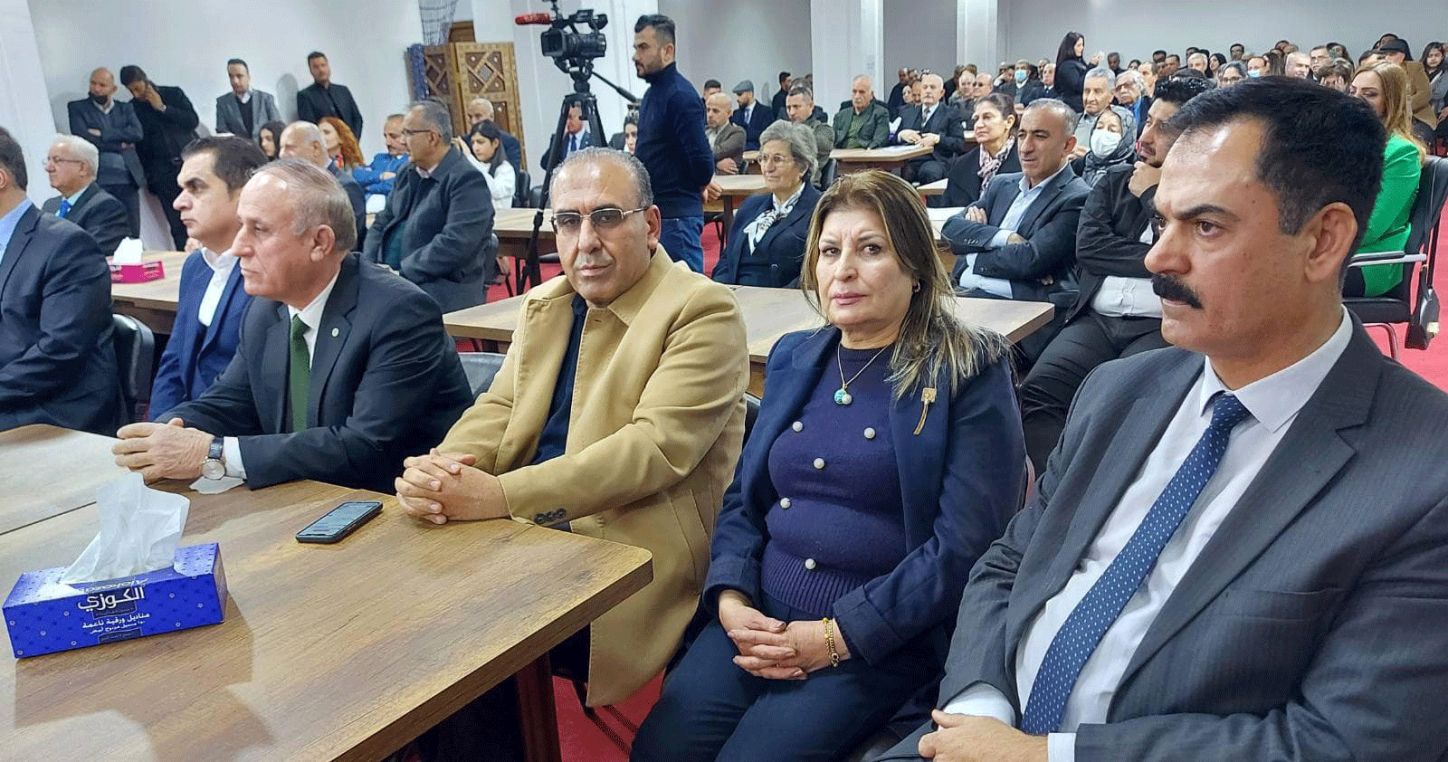 Development of society depends on quality education and teachers
"The development of every society depends on a good education because the educational process is a very crucial and significant vector to save the environment," he added. "It is also the best way to withstand the negative effects of climate change."
Education provides a good environment for gender equality in society, he also noted.
This means teachers must be respected, "especially those teachers who have spent their lives writing and researching to improve the education of their country's people and to provide a bright future for their country and new generations".
Haje also urged government leaders to do their utmost to modernise the educational process and to change the curricula and education system so that they are better aligned with the labour market.
Government must respect teachers
The government must build modern facilities and schools and enhance teachers' living conditions, he said. In addition, educational standards must be improved through the opening of training centres which will help teachers to familiarise themselves with new methods of teaching using technology, he added.
Haje also commended the family of the late teacher, Ameen, and KTU Sulaymaniyah Branch for organising the celebration. He called for further such activities to be organised in the future.
Ending the ceremony, Ameen's daughter said that her family has always had great respect for teachers because her father was a teacher. Her family also asked the government of Kurdistan to respect teachers, especially those who have written or undertaken research and remained at their country's service.