The T3LFA project continues in Malaysia with a welcome and briefing session
published

13 May 2023
updated

31 July 2023
Following a successful briefing session and refresher course for facilitators in mid-April, the Teacher-led Learning Circles for Formative Assessment (T3LFA) project in Malaysia continues to progress, with the first learning circles having successfully taken place on the 13th of May 2023.
However, before the learning circles began, all participants joined a welcome session where the NUTP President, Aminuddin Awang, gave a speech and officially inducted those present into the T3LFA project in Malaysia. Those who attended the session were NUTP Committee members, the project facilitators, and the teacher participants.
The welcome was followed by a briefing session for facilitators and teacher participants, where the project's aims and objectives were outlined. The explanation was given by the T3LFA Malaysia national researcher, Associate Professor Dr Zuwati Hasim, who once having delivered the presentation, gave individuals the opportunity to voice their concerns.
After all questions were addressed during the briefing session, each participant was given a consent form to ensure that they understood and agreed to the content of the project.
Upon the completion of consent forms, facilitators and teacher participants were next divided into three groups based on their learning circles. These groups aimed to prepare teachers for their first learning circle workshops that were to take place straight after the briefing session.
Reflecting on the day, T3LFA national researcher Dr Zuwati Hasim noted that it was great to see the level of commitment given and the enthusiasm displayed by the teachers participating in the project in Malaysia.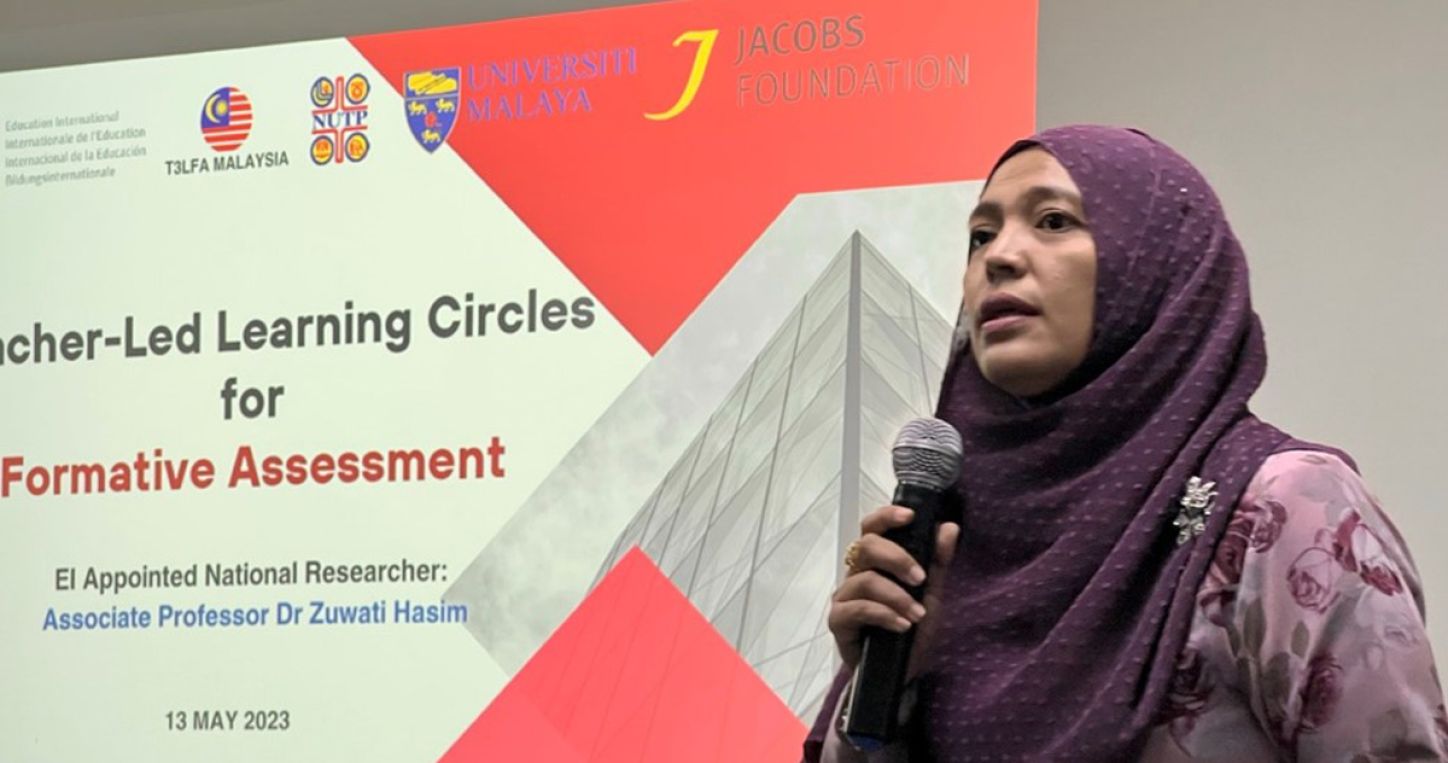 Photos from the welcome and briefing session in Malaysia are available here.
Want to find out more? Continue to keep up to date with the project in Malaysia and across our six other project countries by visiting our dedicated project page.