Cooperation and solidarity, the Pedagogical Movement and women workers in education and their network. These initiatives to strengthen education unions were debated during the Education International (EI) Development Cooperation Café dedicated to the Latin American region.
A complex economic and political background in the region
"Latin America is currently in a very complex situation," Combertty Rodriguez, Director of the Education International's Latin America (EILA) office explained.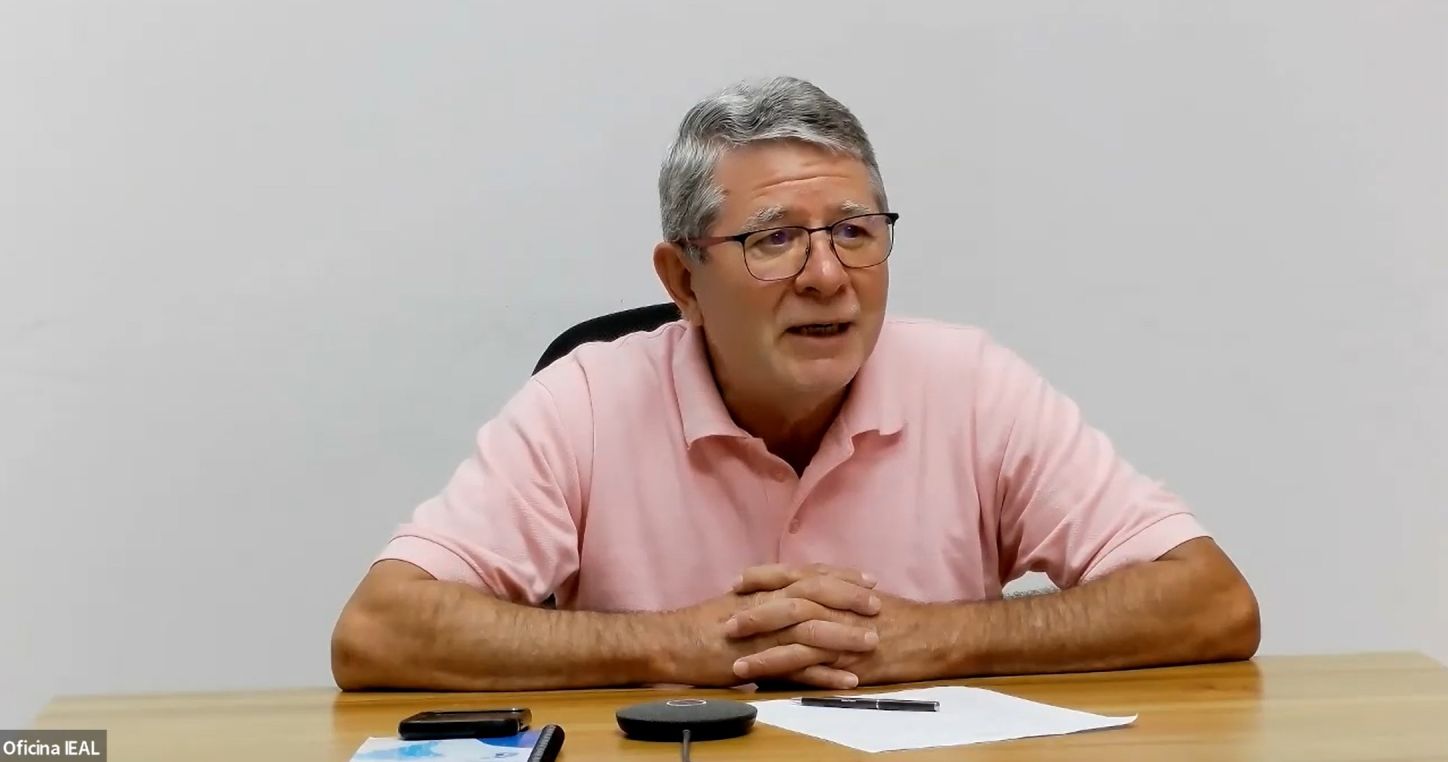 "We have a very traditional, conservative, right-wing sector in almost every single country in Latin America, also in the world, that is mobilising its forces," he went on to note that between 2000-2015, following a very strong mobilisation entrenched in trade unionism, there was a movement from progressive governments trying to create a joint force which was based on public policies, social policies all throughout Latin America. This applied to public education, Rodríguez said.
However, he added, the neo-liberal forces reacted, as they wanted to make sure to keep the power in their hands. They also needed to mobilise the population, as to be able to get to the government and re-address all the decisions and changes that had taken place.
Concerning the increased privatisation and commercialisation in and of education in Latin America, Rodriguez was adamant that "we cannot say that it is due to the COVID-19 pandemic, it is something that has been happening in all Latin America for the past years".
The pandemic, he insisted, contributed to accelerate the roadmap that was already on the way for governments, guided by the World Bank, the Inter-American Development Bank and the Organisation for Economic Co-operation and Development. Educational platforms, online-trainings and education privatisation were quickened up during the pandemic.
Rodriguez further regretted that progressive governments – for example, in Argentina, Bolivia, Brazil, Chile, Colombia and Honduras – cannot do what they would like to do in terms of public policies, including public education, because their decisions are limited by legislative powers which are mostly conservative. Also, "they do not have the room for manoeuvre to do what they want to do even if they are in power, because the governments are based on different alliances, it is not only one political party that is now governing the country."
In many Latin American countries, he also insisted, education unions are going against violations of basic rights, like the right to unionise.
Cooperation and solidarity initiatives
On development cooperation and solidarity issues specifically, Rodriguez underlined that "as a regional office, we have been trying to see how to develop the different projects and we have an interinstitutional committee. Since many years in Latin America – more or less 25 years –, we have a bilateral cooperation approach. We are working all together. The different members are giving resources and we all know how much funds we are giving, what we are using these funds for."
Different development cooperation and solidarity projects exist in Latin America, he remembered:
The Pedagogical Movement. Rodriguez stressed that in Latin America, it is essential to have this pedagogical movement. Public policies need to be determined in collaboration with trade unions, with educational groups, with schools, he said. The EILA Regional Committee indeed insisted that the different organisations need to define policies together with the different communities. Women networks. "One of the main aspects of the movement," he added, is the idea that we have to organise women inside trade unions, because organising women is crucial. 70-80% of the social actors in education are women. They need to be involved in all the dynamics!"
Activities including Indigenous peoples. For Rodriguez, "in Latin America, it is crucial to also include all Indigenous populations. We have Indigenous peoples everywhere, differently represented. In rural areas, very often, they are not properly included and in urban areas they are completely excluded from all policies. They are never part of the priorities of public policies in most of these countries. They are very often left behind." He also highlighted that "these populations have another way of seeing the world. They have another way of seeing education. It is very important to build up on that to create something together."
The Latin American Observatory of Educational Policies (OLPE). It is an initiative launched by the EILA Regional Committee to record educational policies in the region. Its objective is to warn about trends seeking to weaken public education and promote privatisation processes in the education sector in Latin America. Rodriguez also explained that OLPE has a two-fold approach, focusing on monitoring and research on educational policies. He further mentioned that OLPE is supported by several Education International member organisations: Sveriges Lärare/Sweden, Utdanningsforbundet/Norway and the Syndicat National des Enseignements de Second Degré-Fédération Syndicale Unitaire/France.
"The EI administrative structure in Latin America, the EILA regional office, and its political structure, the EILA Regional Committee, have the mandate to continue and develop the cooperation we have with all the other countries," he concluded.
Network of women workers in the education sector in Latin America
Presenting on the Network of women workers in the education sector in Latin America (RED de Trabajadoras de la Educación), EILA's Gabriela Sancho explained that, from the very beginning, EI has been promoting the role of women in trade unions and that this network dates back to 2005.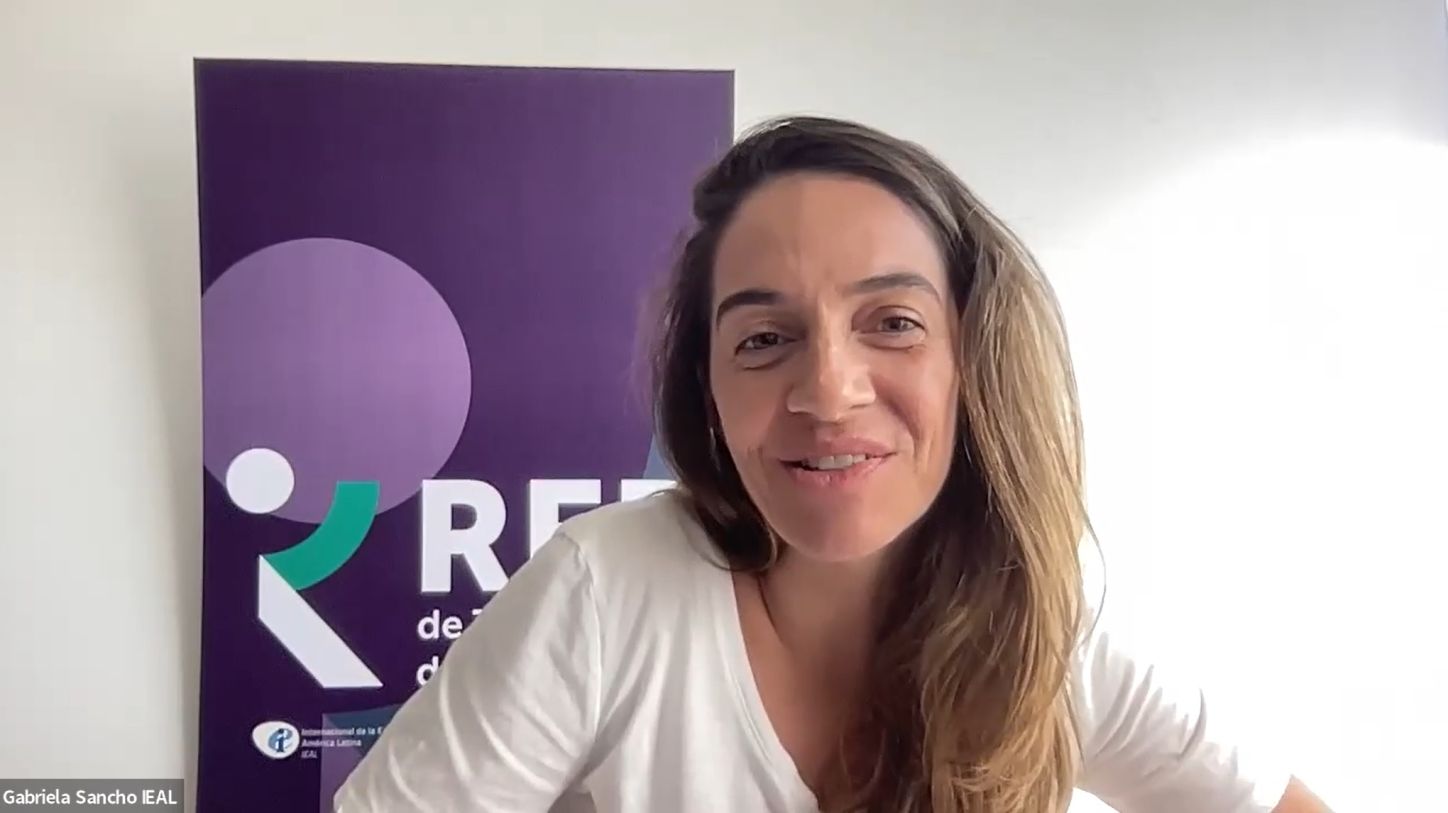 "At the very beginning, there were only 5 to 9 women," she recalled. "Right now, in the last meeting we had, we had over 700 women from all different countries in Latin America. Whenever we were able to meet in person, we had more than 300 people, both men and women, who got together."
Sancho insisted that "this is a very highly political network, taking into account each and every aspect of the women's world, and always trying to adopt a realistic approach based on trade unionism and on our different experiences in our schools and educational institutions in our different countries."
One of the main topics we have been working on, she said, is introducing equality policies in all the different organisations that we represent. "We believe that when trade unions are balanced and when the representation of women is balanced, then they become stronger when it comes to representing their interests outside the trade unions. We analyse the role of trade unions for women in supporting them to tackle the issues they have both at work and at home."
She was adamant that "political will is crucial there if we want to achieve our goals, because most of the committees that we address in our daily work are composed of men".
We are focusing on gender violence and how we can help women both at home and at work, but also at a political level where we also have seen cases of violence and harassment against women, Sancho added. "The first thing we have done has been to map all the existing cases of violence, harassment and all the different situations women are facing to see how we can react from the trade union perspective."
Like Rodriguez, she agreed that research is crucial, and should be based on women and gender. During the pandemic, the EIAL office conducted as research, "Sustaining the future: Educating and providing care without resources or support", she reminded.
"We might use data from the UN, form the OECD, from other organisations, but what is really important for us is to be able to have our own data, to have our own resources, if we want to come up with enough arguments to defend and explain the conclusions that we reach in our document."
"Getting together is key," she also noted. "After two years of pandemic we were finally able to get together in Recife, in Brazil, and that was amazing. Having so many women gathered, sharing so many experiences live, that was a huge momentum for our network. This is something that we will continue to promote in the future."
Communication is also something important, she went on to stress. "We have a very clear strategy in place which is also directed at women. The main target of this strategy is to bring to highlight the needs the women have and the different obstacles and challenges that they are facing."
For example, she explained, the EILA office joined the campaign for the adoption of the International Labour Organization Convention 190, "because that is one of the main objectives of our work. We believe it is crucial for trade unions to know that this convention exists, but it is also very important for trade unions to make sure that governments ratify and respect it."
For its communication strategy, the women's network also produces podcasts, different graphs, information, organises different events with women presenting about feminism in our region, gender perspective, eco-feminism, Sancho added.
She also informed that the network is creating a gender observatory for workers, one of its kind, as it comes from trade unions, from teachers who are members of unions.
Another part of this network's work is its magazine. In 2022, the magazine's main issue concentrated on the ILO Convention 190, but we have another section for debates, diversity, LGBTI, Sancho insisted, indicating that the next edition of the magazine will to be published during the first semester of this year.