Education International honours the memory of education champion Perianan Ramanathan
published

4 May 2023
updated

5 May 2023
Education International is saddened by the passing of Perianan Ramanathan on 30 April. Former President of Malaysia's National Union of the Teaching Profession (NUTP), Ramanathan played a vital role in the creation of Education International and the global education union movement.
"Mr. Ramanathan was a true champion of the teaching profession and a dedicated unionist," Anand Singh, Director of the EI Asia-Pacific Region, noted.
EI President Susan Hopgood honoured Ramanathan as "a towering elder for our region who will be missed but remembered with affection and admiration for his untiring commitment to trade unionism".
"Rama was one of the earliest champions dedicated to the creation and consolidation of Education International. He cared deeply and equally about the future of our profession, as well as the rights and conditions of teachers struggling against great odds to ensure a quality education for all. His impact and contributions will be remembered both within his region and across the world. He will be deeply missed," further emphasized EI General Secretary David Edwards.
Ramanathan began his career in the National Union of the Teaching Profession, Malaysia and later became its National President. At the international level, he served on the Executive Board of the World Confederation of Organizations in the Teaching Profession and played a vital role in the creation of Education International after the merger of the World Confederation of Teaching Profession and the International Federation of Free Teachers' Unions.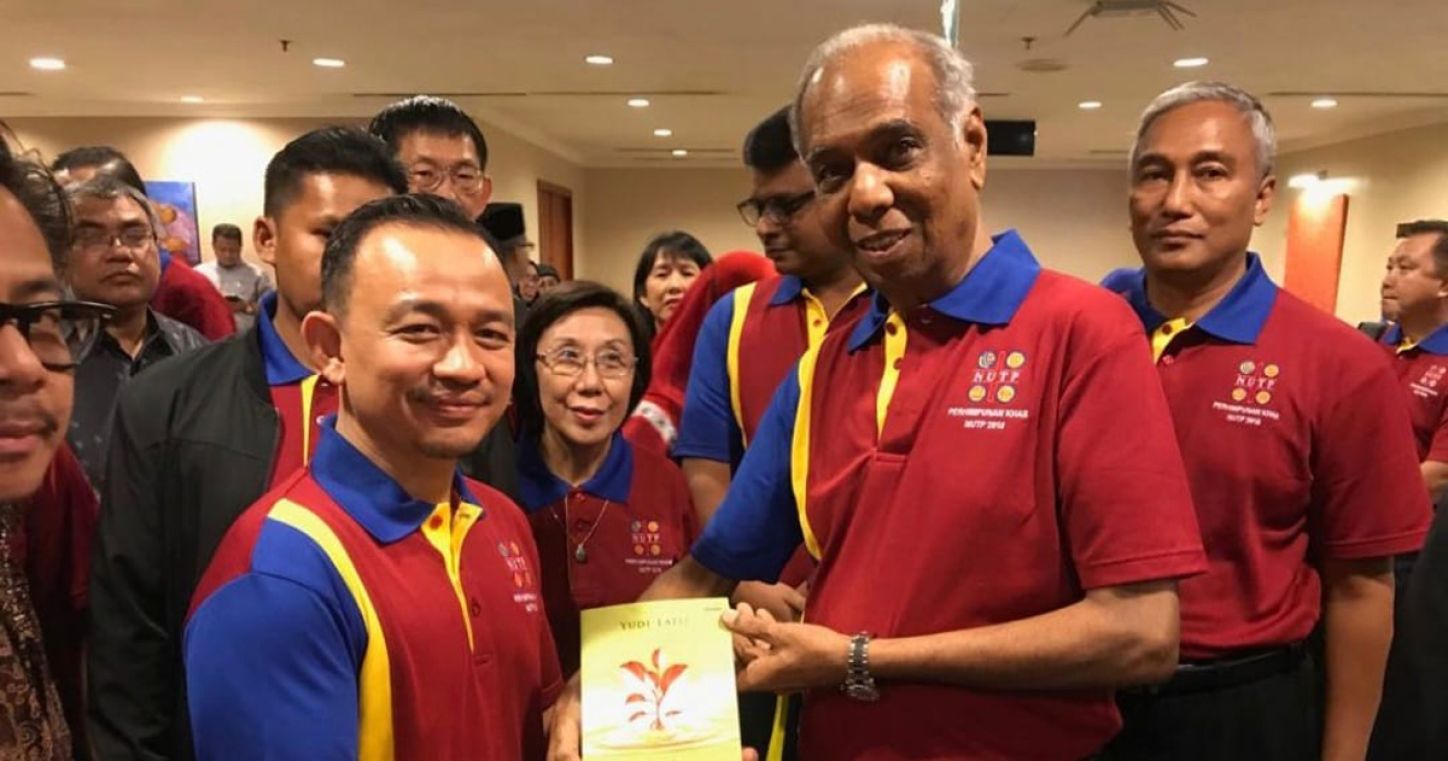 After stepping down from the Executive Board of EI, Ramanathan continued to serve the organisation and its affiliates at both national and international levels. Until October 2022, he was a member of the EI Asia-Pacific Regional Committee. He also served as the General Secretary of the Malaysian Education Association until recently.
Ramanathan was a driving force behind the adoption and development of capacity-building programmes for EI in the Asia-Pacific Region. He worked tirelessly with EI and its member organisations in the region, particularly the Persatuan Guru Republik Indonesia and the All India Primary Teachers' Federation, to develop capacity building programmes.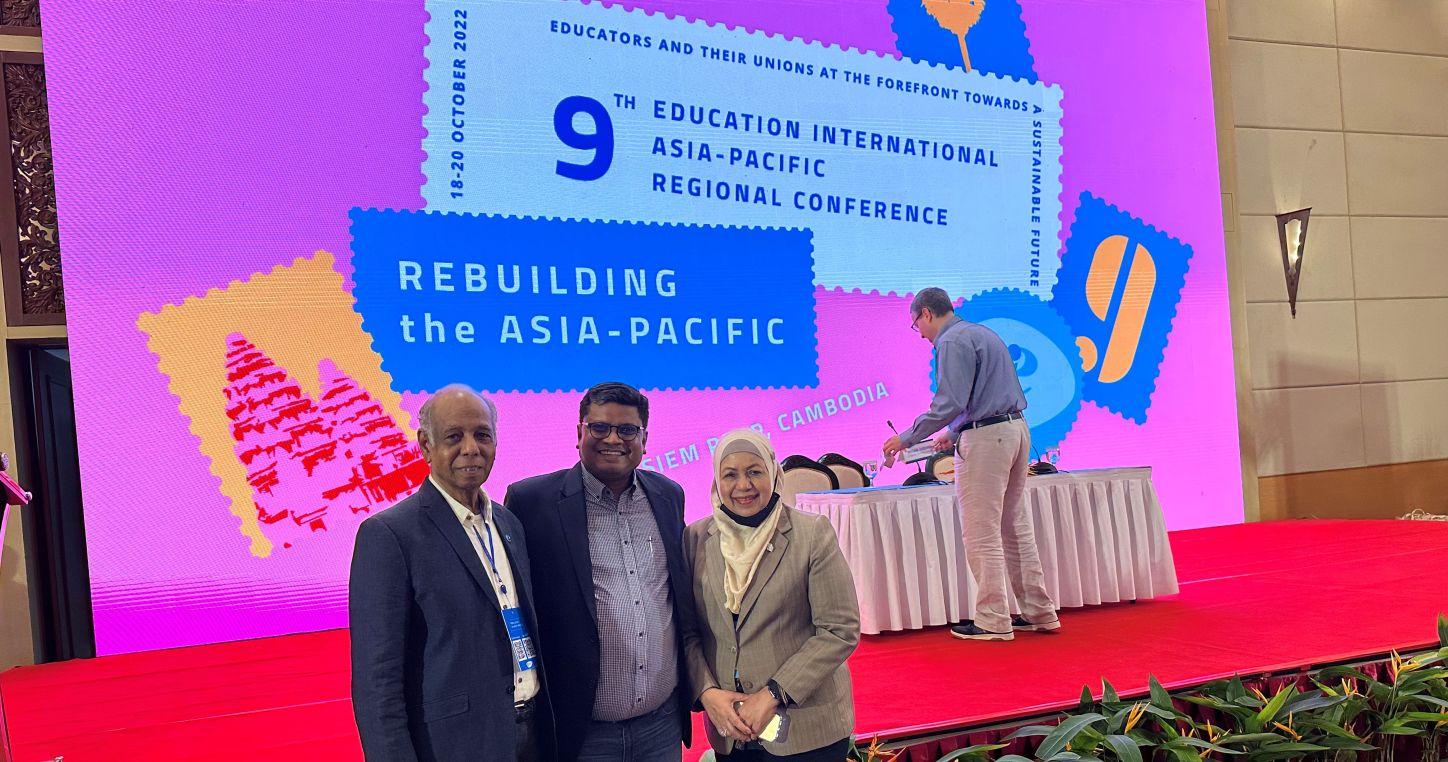 "His contribution to the adoption of the John Thompson Fellowship and EFAIDS – connecting HIV and AIDS prevention and education – programmes to meet the needs of member organisations in the Asia Pacific Region was highly appreciated by Education International member organisations," Singh highlighted.
He is survived by his wife Sharda Nair, son Previn Ramanathan, and daughter Shobha Ramanathan.
EI extends heartfelt condolences to Ramanathan's family and former colleagues in NUTP, as well as to everyone in the Education International family mourning this great loss.
If you wish to send your thoughts and condolences to the family, please email the EI regional office at [email protected] or Dato' Satinah Syed Saleh, MAE President, at [email protected].