France: education unions' resounding NO to the 'Teacher Pact' and the pensions law
published

25 May 2023
updated

3 July 2023
Education International is supporting education unions in their joint call for teachers to mobilise in massive numbers to show their opposition to the 'Schools Pact' and to demand the repeal of the pensions law in France.
In a joint press release issued on 19 May, education unions, the FSU, UNSA-Éducation, FNEC-FP-FO, SGEN-CFDT, SNALC and SUD education, have called for a rally on 31 May. The rally will be followed by a strike on 6 June – two days before the National Assembly examines a bill to repeal the pension reform – aimed at bringing parliamentarians and the government face-to-face with their responsibilities.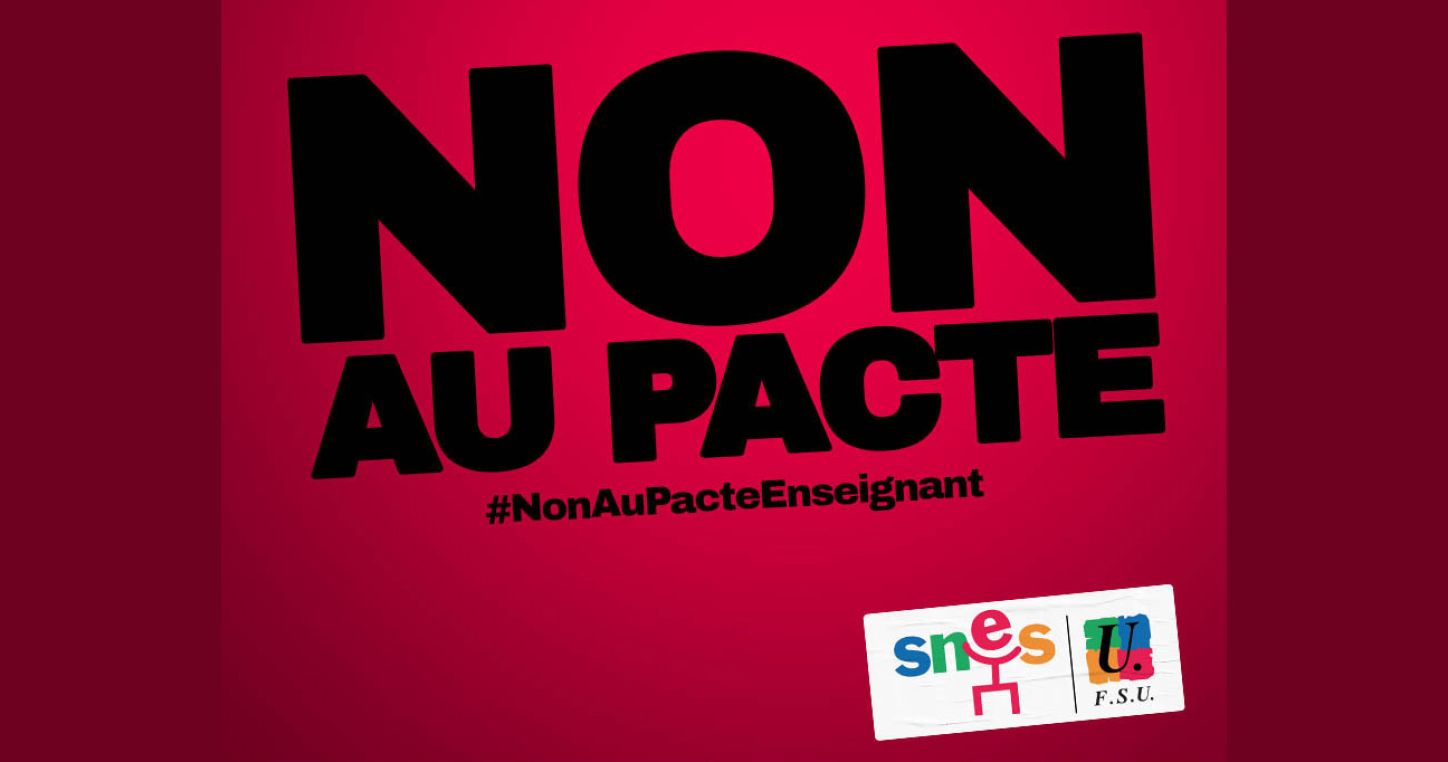 The Pact is a threat to the education system
The teachers' inter-union organisation points out that, "in the hopes of getting us to turn the page on pensions, Minister Ndiaye has put decrees and rulings on pay and conditions and the 'Teacher Pact' on the agenda of the ministerial Social Administration Committee (CSA) meeting on 31 May. The 'Pact' does nothing to meet teachers' expectations. Far from contributing to the improvements everyone is hoping for, it will create a heavier workload for staff, at a time when a survey by the Department of Evaluation, Forecasting and Performance (DEPP) has shed light on the reality of teachers' working hours (half of them work over 43 hours a week) and figures from the Wellbeing Observatory confirm the difficult working conditions in the profession: half of all staff members are in a serious state of exhaustion."
The union organisations also believe that the Pact:
Carries the proven risk of exacerbating inequalities between men and women.
Will lead to a considerable deterioration in the way schools and local public teaching establishments (EPLE) operate and will undermine work teams by pitting staff against each other.
This is why they are "contesting the move to roll out reforms by means of pacts that risk creating unequal treatment among pupils in the public education service. This strategy is even more marked in the vocational education sector, where the Pact is a vehicle for implementing highly questionable measures. The government is pushing this through in the same way it did with the pension reform – we are still calling for its repeal."
The unions therefore reject the Pact and are calling for genuine pay increases, by raising the index point for all staff, for example, in these times of high inflation. They are calling, lastly, on teaching staff to come together to reassert their demands and to organise rallies, wherever possible, in front of rectorates, education inspectorates and the Ministry of Education on 31 May (the day of the ministerial CSA meeting), and to take part in massive numbers in the strike on Tuesday 6 June to demand the repeal of the pensions law.
The Pact does not deliver the improvements announced
For the SNES-FSU, " the Pact does not constitute an improvement, as Emmanuel Macron and Pap Ndiaye are claiming with aplomb and dishonesty. It above all means 'working more to wear yourself out more'. It also, and above all, implies a type of on-call service that deprives us of all professional freedom by giving school heads a blank cheque."
The union is calling for the pact not to be signed, pointing out that if it is signed, school heads will have total control over teachers' day-to-day professional activity: "Faced with this head-on attack on our status and our professions, the SNES-FSU is organising the fight: together, let's defeat the pact!"