Development Cooperation Handbook is a powerful resource
published

5 April 2022
updated

17 August 2023
Education International's Development Cooperation Handbook was under the spotlight during a recent virtual workshop, with input from development cooperation partners.
The Handbook was built around three key ideas: (1) Acknowledge the importance of cooperation between member organisations; (2) Overcome cultural differences and different priorities; and (3) Expand the family of cooperation partners.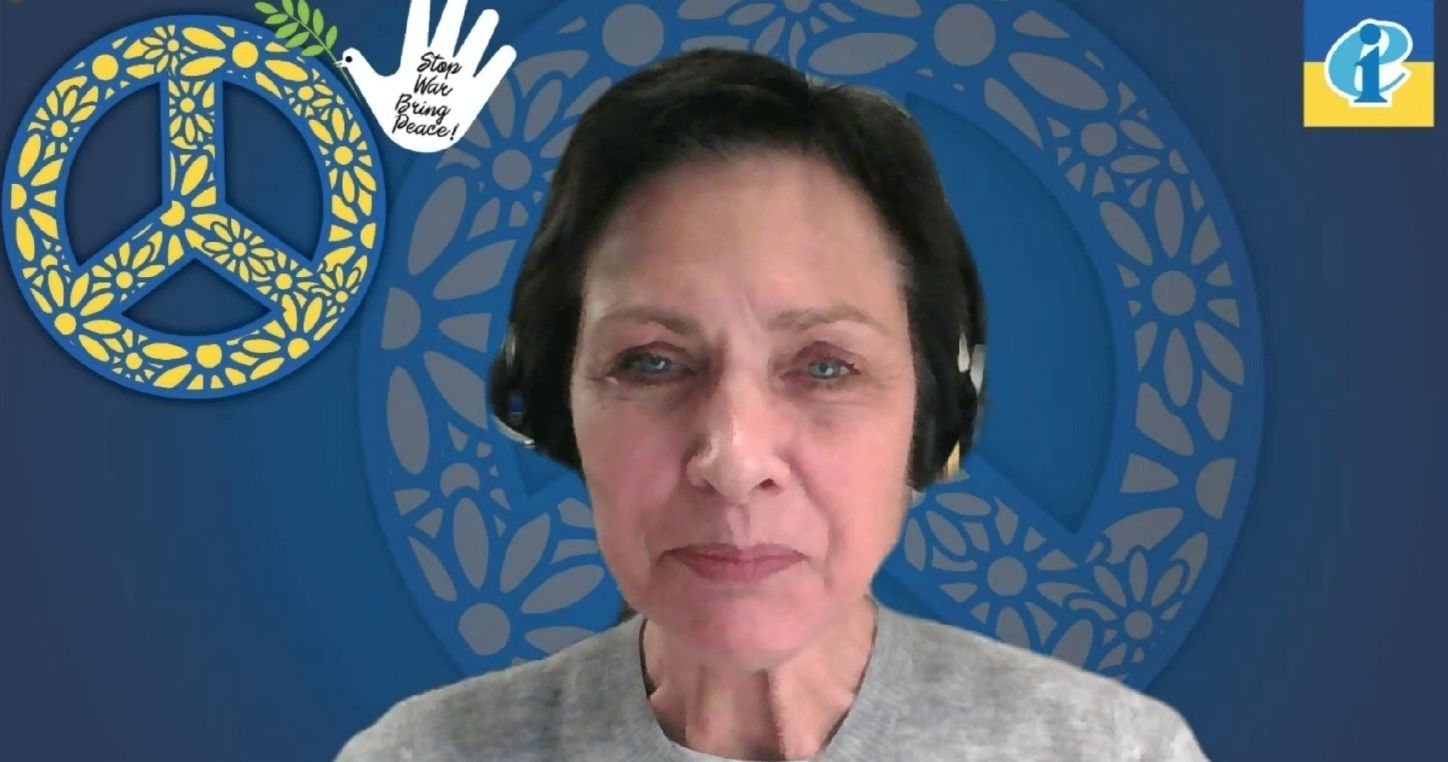 Opening the workshop on 31 March, Education International's Deputy General Secretary, Haldis Holst, highlighted that "this handbook is a resource to be used for the benefit of all cooperating partners".
She added that Education International sought to bridge the gap between the global union federation and its member organisations, and between member organisations.
A simple and practical guide
Education International's Florian Lascroux also addressed workshop participants. "We wanted to write a simple and practical guide, based on concrete experience of cooperation projects, developed in a participatory way and useful for all members regardless of their experience," he insisted.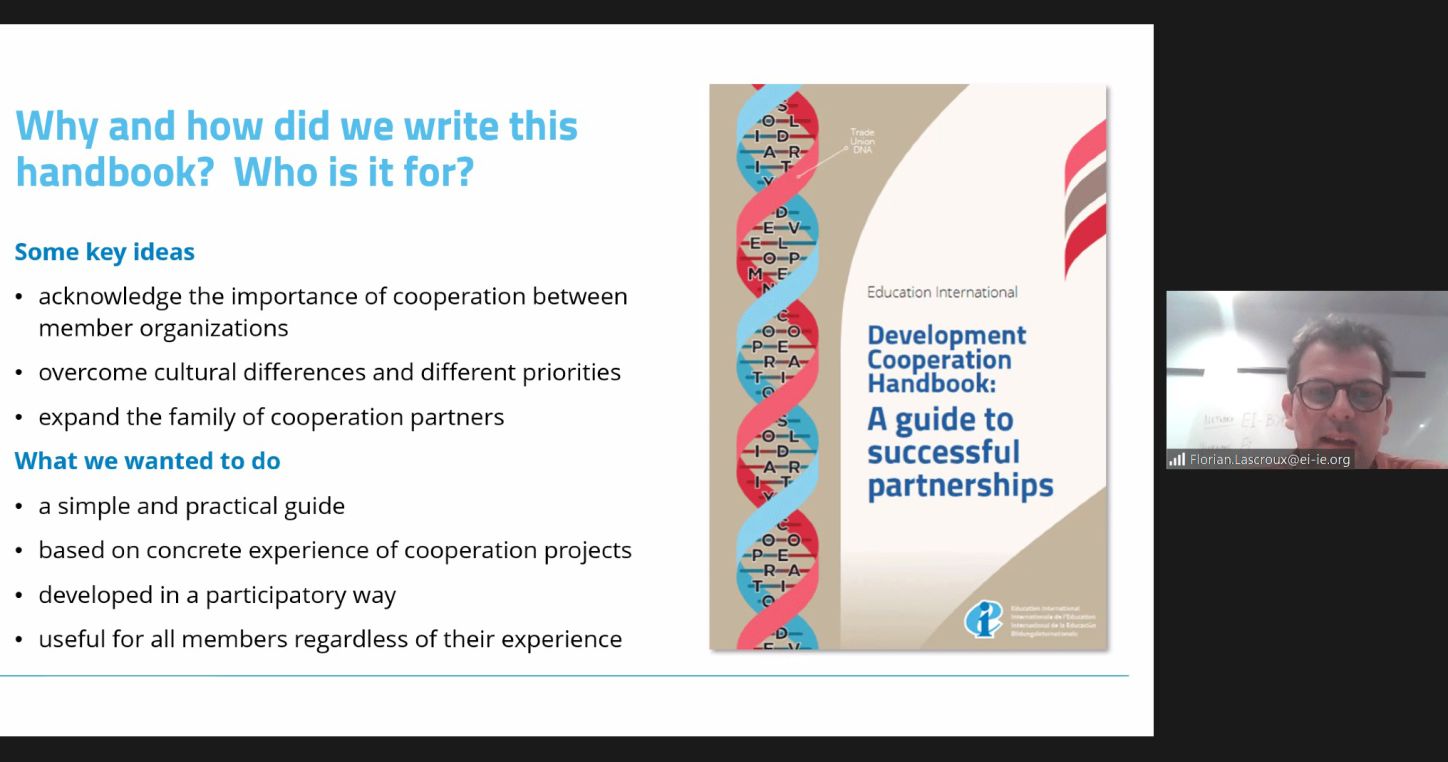 "With today's workshop, we want to know how the guide can better match the needs of partners engaged in development cooperation [DC]."
Participants split into groups to reflect on the following questions:
Referring to difficulties you may have encountered in the past in cooperation projects, which parts of the guide do you find most useful?
Are there any aspects that you feel are missing from this guide?
Do you plan to use this guide in future cooperation projects? If so, in what way?
A valuable tool already used in Africa and Asia-Pacific
The outcomes of regional workshops in Africa and Asia-Pacific were also presented.
Dennis Sinyolo, Director of Education International's Regional Africa (EIRAF) office, explained that two consultations meetings about the handbook were held, one each for Anglophone and Francophone countries.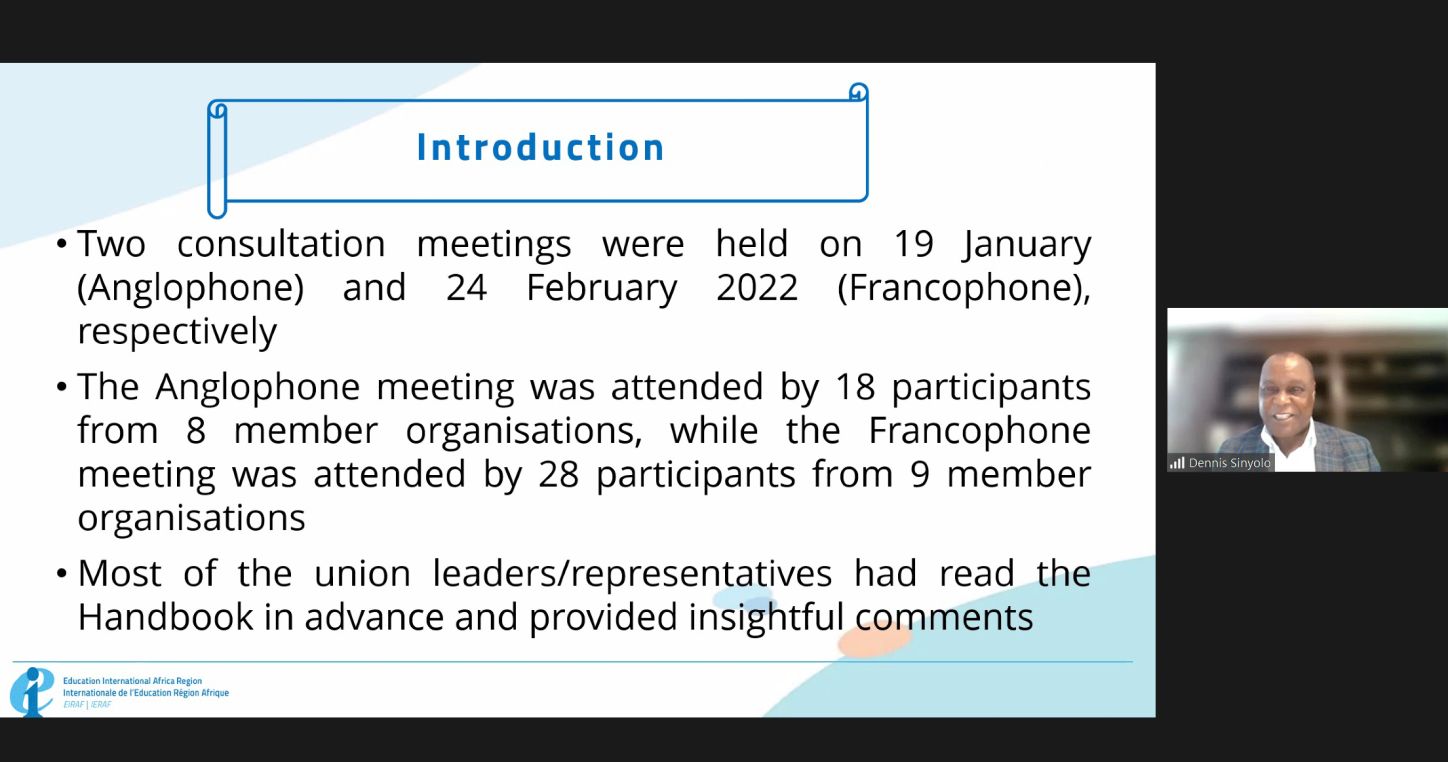 All participants agreed the Handbook was a useful tool for member organisations, Sinyolo said. They stressed that Education International, both globally and regionally, had a role to play in guiding the DC partners and in ensuring better coordination of partner projects.
"Development cooperation projects should always be adapted to the context and strategic priorities of the benefitting organisations. There's a critical role to be played by Education International there," Sinyolo went on to acknowledge.
He also mentioned that South-South cooperation should be encouraged.
For Melane Manalo, coordinator at Education International's regional Asia-Pacific (EIAP) office, the most useful features of the Handbook are as follows:
It shows the importance of DC and common ground at the start of cooperation.
It is a good introduction and guide to DC work.
It gives a step-by-step guidance in the whole project cycle.
It is applicable to other projects.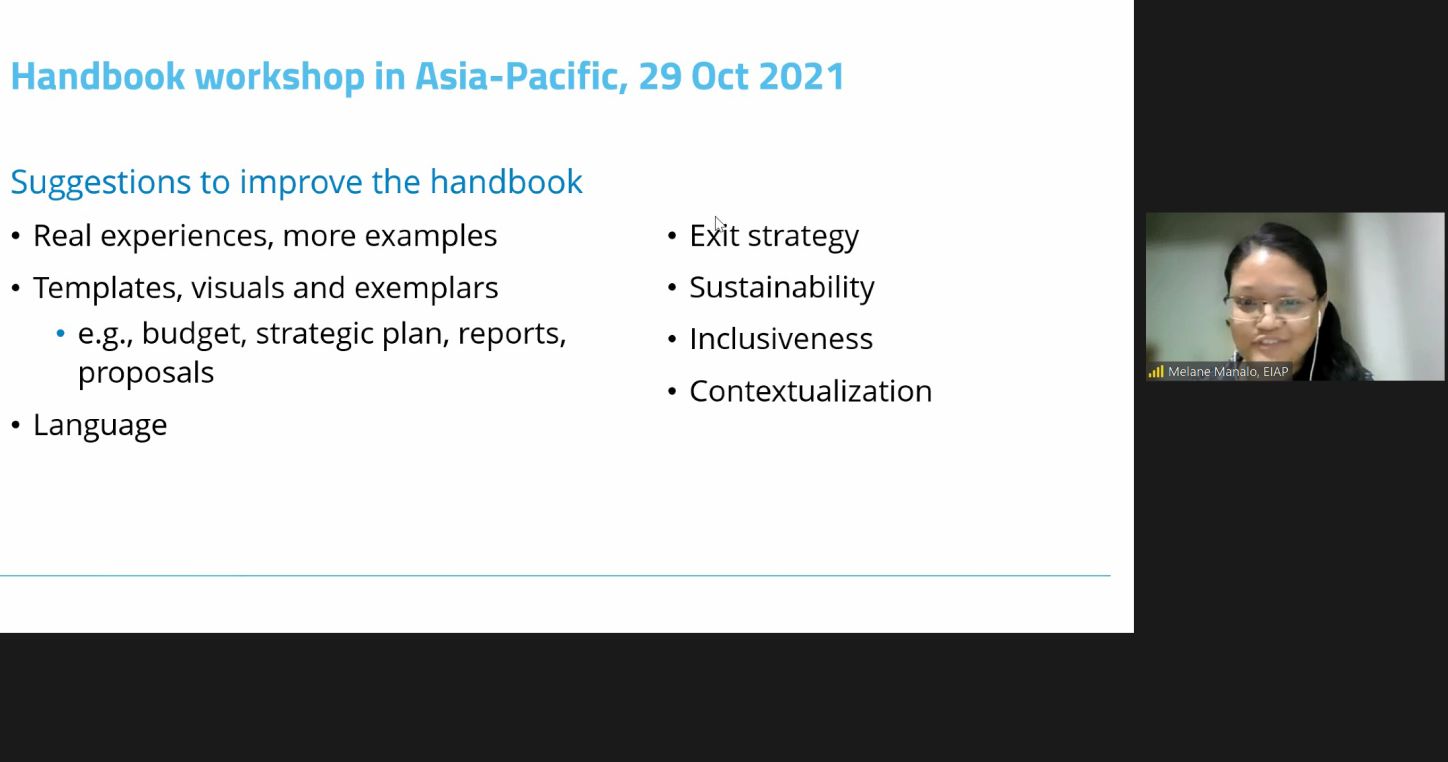 "The discussions with partners showed the importance of this handbook on development cooperation. It gives useful and clarifying explanations, and it is easy to use," she noted.
Need for concrete examples of DC projects
In her conclusions, Holst highlighted how valuable the workshop had been.
She said Education International would work on the issue of DC examples. "We will have a discussion on how we best disseminate examples linked directly in the handbook, so that they are easy to find. We need to take the text and have illustrations of real-life practices, on how it can work."
She also reiterated that Education International's work on development cooperation and solidarity is reflected in the Solidarity newsletter and specific DC pages on Education International's website.
"We try to reflect not just all examples of development cooperation work, but also the solidarity work, to have voices from all the regions, from different unions, seen from different perspectives," she insisted.
Holst added that, in the Handbook, 'it is important that we use a language that is easy to understand for those of us who need to operate in a common language".
She also emphasised the need to ensure the sustainability of DC projects, on connecting them with Education International's other priorities, such as climate change education, and on undertaking adequate risk assessment.
"We can all contribute to having a new improved version of the handbook in the future," she concluded.