Summit to focus on key global education issues at EI 30th anniversary
published

25 April 2023
updated

2 May 2023
The 13th annual International Summit on the Teaching Profession convened in Washington, DC on April 25th, amid growing concerns over the teacher shortage crisis, shrinking education budgets, and continuing changes in education technology.
The summit this year brings together education ministers and union and school leaders from 22 countries to discuss critical common issues as a group, a unique global format developed and led by Education International and the Organization for Economic Cooperation and Development.
The central themes this year reflect the prominent and complex issues facing education systems worldwide: elevating and enhancing the teaching profession, educating for global and cultural competence and civic engagement, and leveraging digital technologies to ensure equitable access and enhanced learning for all.
"Our Summits have shown the power of partnership between teacher organizations and governments to advance education policies that meet the needs of all students in a turbulent world," said EI General Secretary David Edwards. "The ambitious agenda for this year's Summit gives us all a unique opportunity to reassert the importance of quality education and work on practical strategies to make this a reality for every student."
This year's sessions of the ISTP are hosted by the US Department of Education and US unions the National Education Association and the American Federation of Teachers. "The International Summit on the Teaching Profession is about driving the intentional collaboration students around the world need to fulfill the full promise of education to open doors to better lives and livelihoods," said U.S. Secretary of Education Miguel Cardona. "Whether it's building and supporting the next generation of incredible educators, preparing young people to engage globally in an increasingly interconnected world, or seizing the opportunities and managing the risks of digital transformation, our students are counting on governments and organizations alike to come together and invest in their future."  
Andreas Schleicher, OECD Director for Education and Skills and Special Advisor on Education Policy to the Secretary General, said: "From its humble beginnings in 2011, through years of controversial debates up to this very moment, the International Summit on the Teaching Profession has always pursued one goal: to bring governments and teacher unions together to build a better future, through education."
30 years of Education International
Pre-summit sessions earlier this week focused on the intersection of democracy and public education, highlighting the 30th anniversary of Education International and the 25th anniversary of the Albert Shanker Institute. Longtime AFT leader Albert Shanker co-founded EI along with former NEA and EI president Mary Hatwood Futrell, who was present for the early session.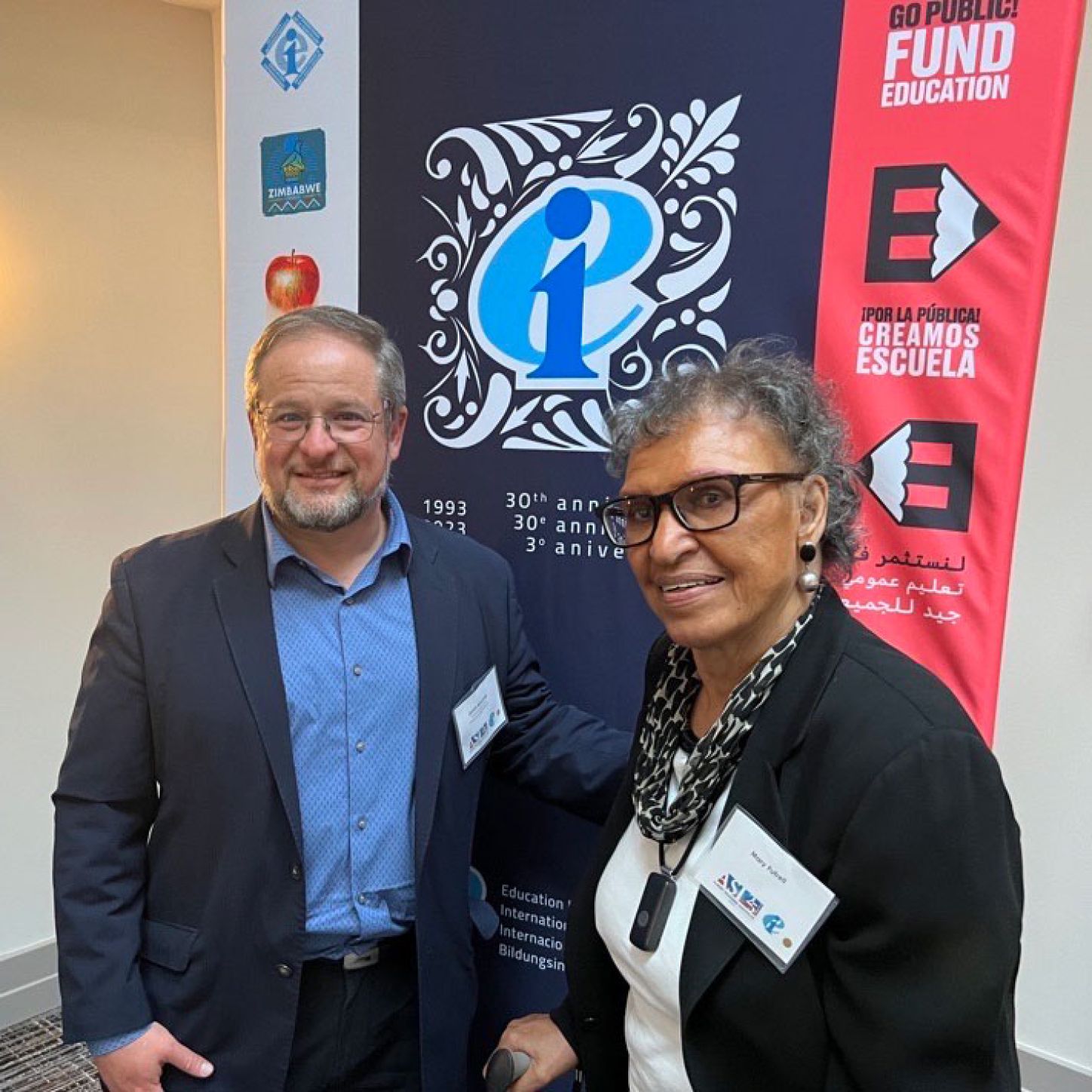 "Mary is the soul of Education International, a champion of democracy and human and civil rights and a living example of what educating for global and cultural competence and civic engagement actually means," Edwards highlighted.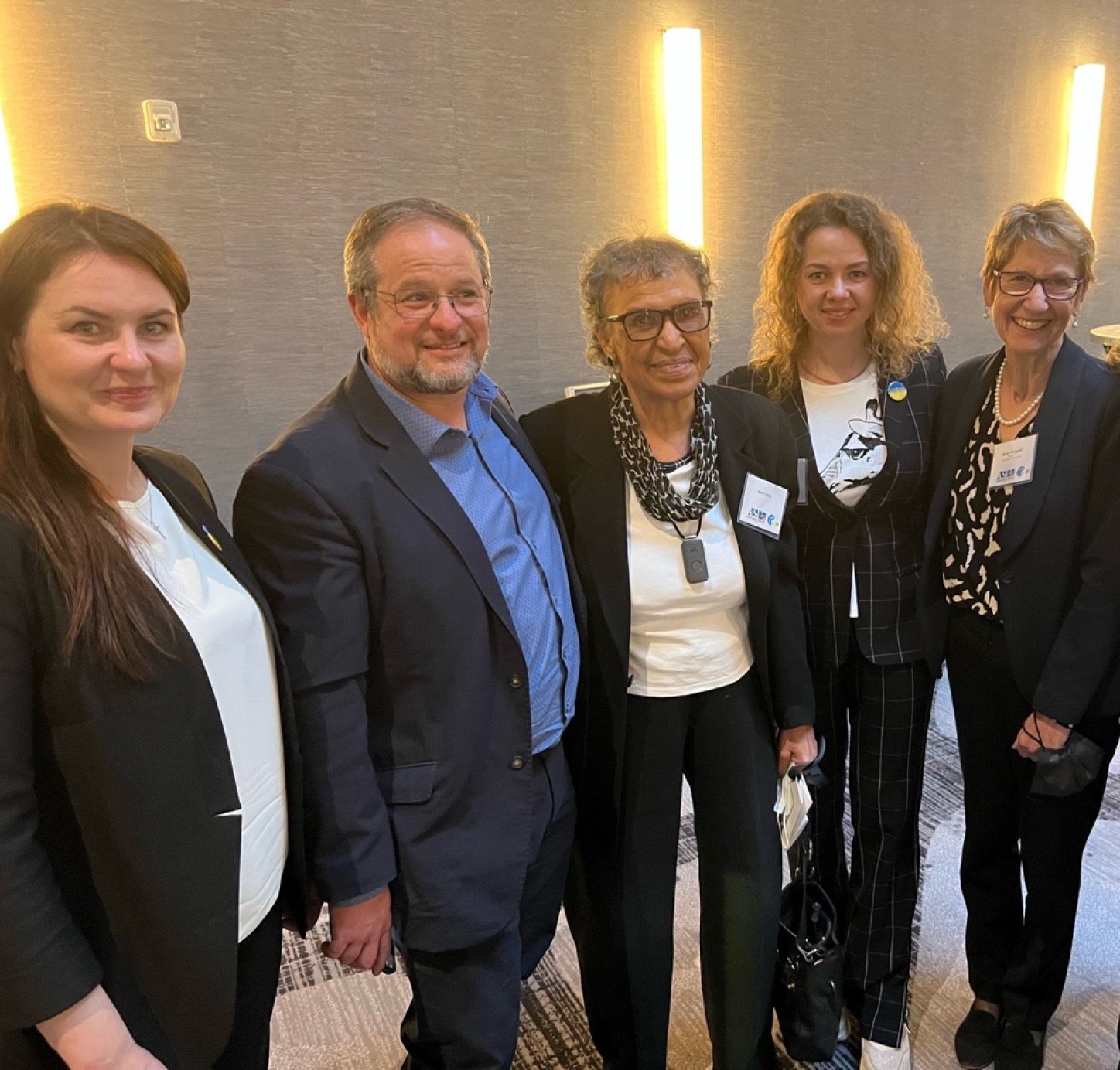 In her remarks, EI President Susan Hopgood noted the lasting impact of her predecessors. "Mary led her members to the doors of the South African Embassy in Washington in the early days of the fight against apartheid. In places like Chile and Poland, Al mobilised his own memberships against tyranny and for democracy. Together, they gave us a federation that still has much work to do in the fight for democracy. But thanks to them and their examples, we have the tools, and we have the spirit."