East Asian education unions unite for quality peace education
published

5 August 2021
updated

10 August 2021
Understanding that history is often distorted and that political forces often interfere with education systems and curricula, Chinese, Korean and Japanese teachers are exploring their shared past to teach students for a better future.
Peace education equals human rights education
The Japan Teachers Union (JTU), China's National Committee of the Educational, Scientific, Cultural, Health and Sports Workers' Union, and the Korean Teachers and Education Workers Union (KTU), came together on August 3 for their annual conference which explores teaching practices for peace in these three Asian countries.
Recognising that the three countries have been at war in the past and the history they share still impacts the lives of students today, educators have focused on how to teach that history in an accurate and relevant way.

Ms. Duan of the All-China Federation of Trade Unions (ACFTU) - the national trade union centre of the People's Republic of China – explained how he uses letters and correspondence by Chinese and Japanese people during and after World War II to share with students how the war impacted civilians.
ACFTU's Mr. Luo presented his teaching method to spark students' discussion on minority groups and KTU's Ms. Kim highlighted her teaching approach to get feedback from history club students on the Vietnam war.
JTU's Mr. Aito and Ms. Sakemi gave a presentation on teachers' support for students' activities around learning about history and racial discrimination.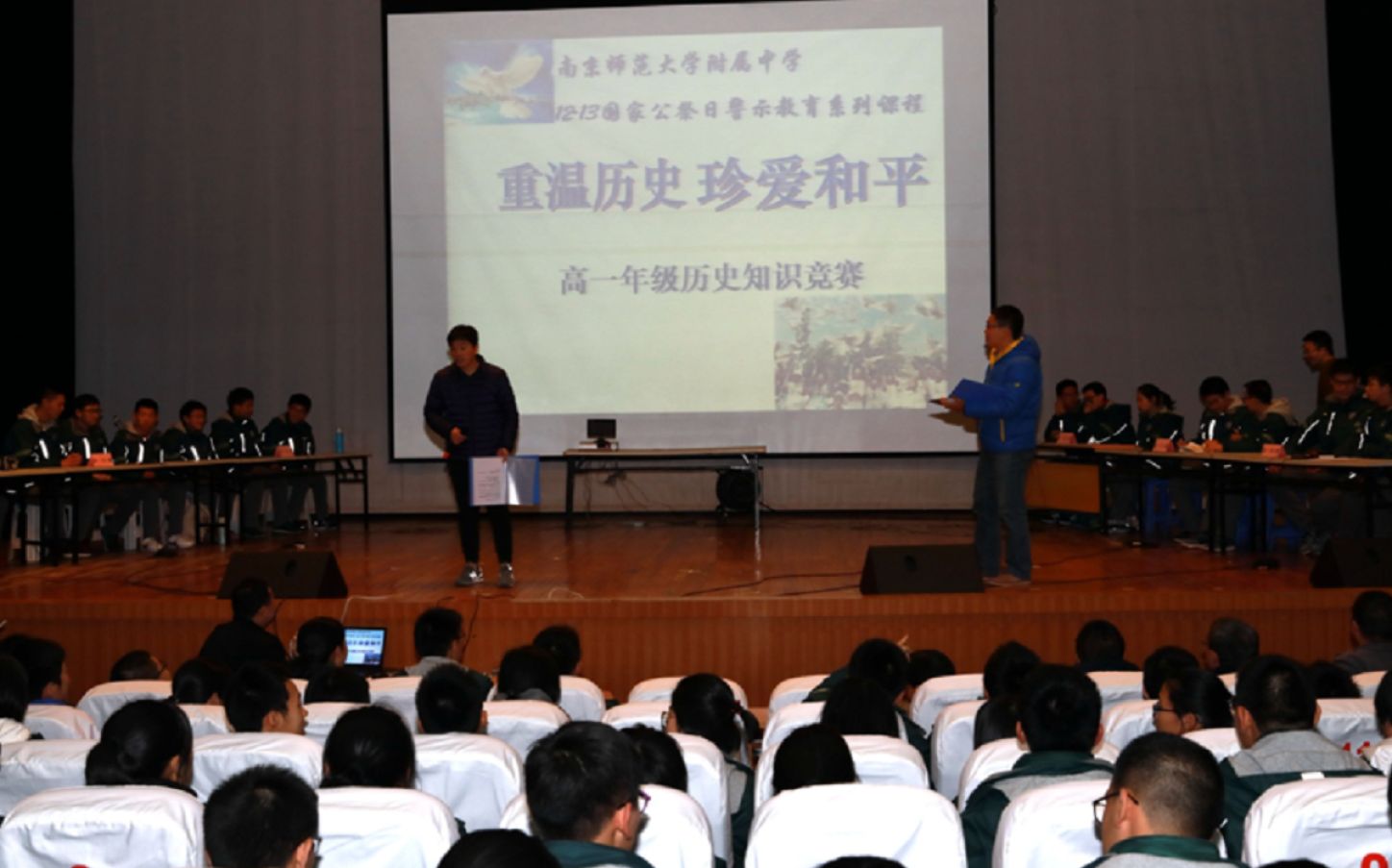 Participants agreed that peace education equals human rights education. Given the current unstable political situation in East Asia, they acknowledged that holding this assembly is very meaningful.
Education for peace
The three teacher organisations from these Asian countries have been jointly hosting a conference for the exchange of classroom practice for peace education in each country since 2006.
They are currently waiting for the Korean Federation of Teachers Association (KFTA) to join again.
I n 2018, this conference focused on history textbooks and an overview of history education in each country, with presentations and discussions on teaching practice for peace in East Asia.
In 2006, the theme of the conference was "Classes about the Second World War and the Japanese Occupation".
Education International: Education, the key to uniting nations
Education International fully supports these education unions for their initiative and believes that education, and peace education in particular, is the key to uniting nations, bringing human beings together, and that a culture of peace and non-violence contributes to the protection of fundamental human rights.